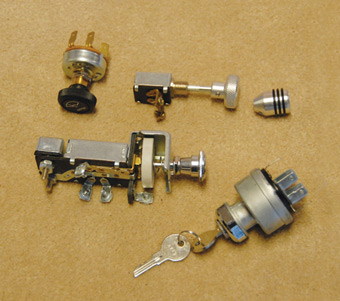 This photo is to give you a idea as to the size of the switches we have available.
Top left two speed wiper switch. Middle and right of photo horn or washer switch. Please note the sample Knobs Knurled or Billet for these we can also supply as they come separate to the switch.
Middle of photo headlight switch. Bottom of photo ignition switch also comes with two keys.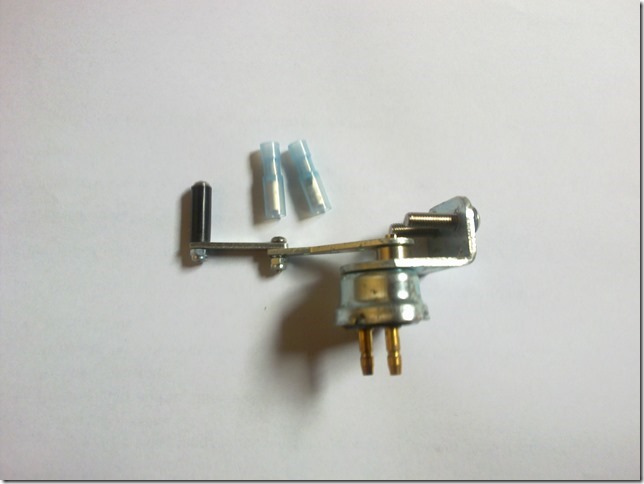 Mechanical Brake Switch.
This adjustable, mechanical switch helps you by getting rid of those undependable hydraulic pressure switches. This switch will last longer as it uses self cleaning contacts to prevent carbon build up that destroys hydraulic switches. Its adjustable design allows it to fit most pre 1960 vehicles and many other later models with through the floor pedals. Built on bracket, waterproof with stainless hardware and connectors.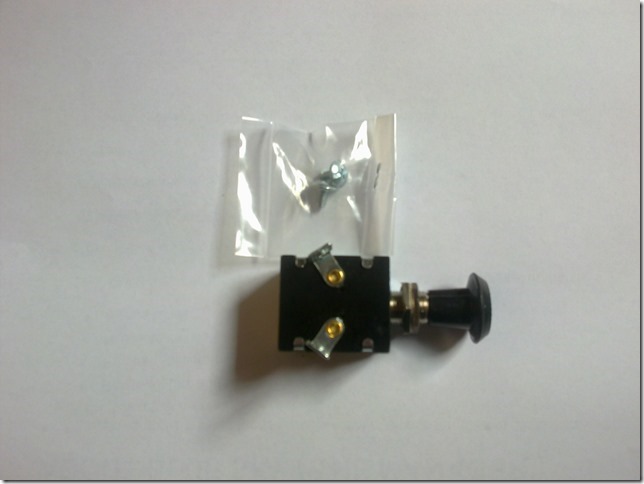 Single Push Pull Switch.
This is a heavy duty switch suitable for use with Electric Fans or Water Pumps, Fog or Driving Lights or other similar items. It has a neat looking plastic knob fitted that can be removed and replaced and it comes with screws to attach wiring.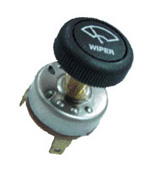 Two speed wiper switch.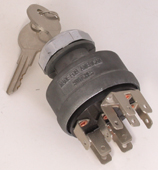 Ignition switch with two keys.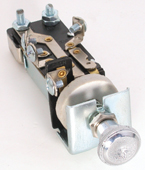 Headlight switch.
Trade enquiries invited to bulk buy Switches.